The novel coronavirus has not only changed the way we view the world, but also how we function on a daily basis. Owing to nations being locked down, an increasing number of people are required to work from home. This can be a tough one to crack, since we're all so used to a routine that keeps us out of home and busy in our offices for the better part of the day.
As you adjust to the new normal, here are 5 quick hacks to help you enjoy a productive day at work, and yet have the luxury to take some time off to unwind!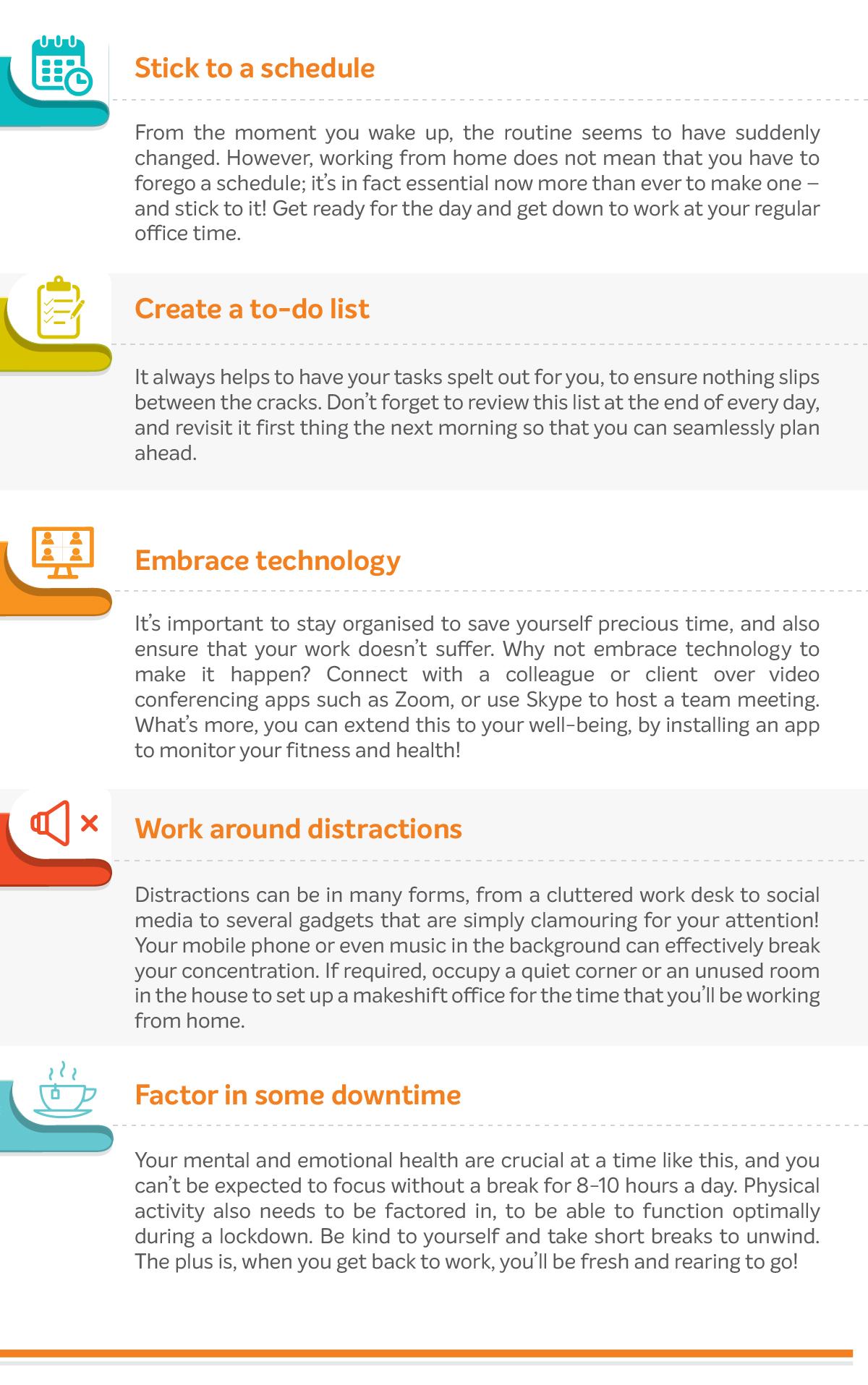 Now that you're in the know, using the above time management techniques should make working from home that much easier. With a global pandemic at our doors, it is important to divide your time between your work, home and family in order to be successful.