About Us
Welcome to InCred
InCred is a new-age financial services platform that leverages technology and data-science to make lending quick and easy.
InCred is credit for Incredible India. We use technology and data-science to make lending quick, simple and hassle-free. We believe traditional ways of lending can exclude those most in need because of outdated, rigid and often inefficient processes. At InCred, we have simplified the lending process with a sharp focus on serving our borrowers' unique needs and circumstances – offering our customers a truly superior borrowing experience.
Types of Loans
We operate 5 businesses as part of the InCred Group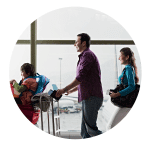 Personal Loans
Show more
Show less
At InCred, we understand that "life happens" and that our bank accounts are often unprepared for unexpected financial needs. From medical emergencies to happy events like weddings, InCred's consumer business focuses on providing unsecured personal loans that are both convenient to process as well as fairly priced.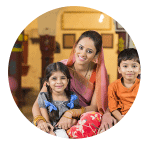 Home Loans
Show more
Show less
InCred believes that every Indian has the right to own his or her home. In line with this belief, our home loans business focuses on a consumer segment that is not a priority for traditional lenders like most banks and housing finance companies. We focus on affordable housing (loans of Rs. 10-30 lakhs) to serve hard working families.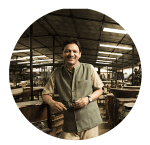 SME Business Loans
Show more
Show less
InCred believes in India's potential to emerge as the fastest growing economy in the world. With over 50 Million SMEs in India and their numbers growing everyday, India's growth will be driven by these businesses. However, some of the biggest hurdles in the growth and expansion of these SMEs are financing and inadequate access to credit. InCred aims to help such businesses overcome these obstacles by providing working capital, growth capital and tailor-made financing solutions.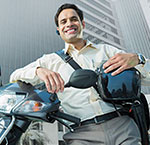 Two-Wheeler Loans
InCred believes in simplifying every Indian's life and hence we provide two wheeler loans that are flexible, quick and cost-effective. Now you can own your dream bike without worrying about the financing.