With the novel coronavirus affecting millions of people globally, governments have had to take some tough decisions, one of which include locking down entire nations to contain the spread of the virus. This has led to a new term fast-gaining recognition: social distancing. A public health practice, it aims to lessen/ avoid the contact of infected persons with a healthy population.
Being confined to your apartment with just the television for company can take a toll on your mental health. This itself presents a new challenge, as we are used to socializing and not social distancing! How, then, do you continue to socialise with one another despite social distancing? Read on to know some great ways to de-stress and connect not just with friends and family, but also with other like-minded people across the globe.
Here are 5 tools that can connect you with your loved ones, for an instant mood-lift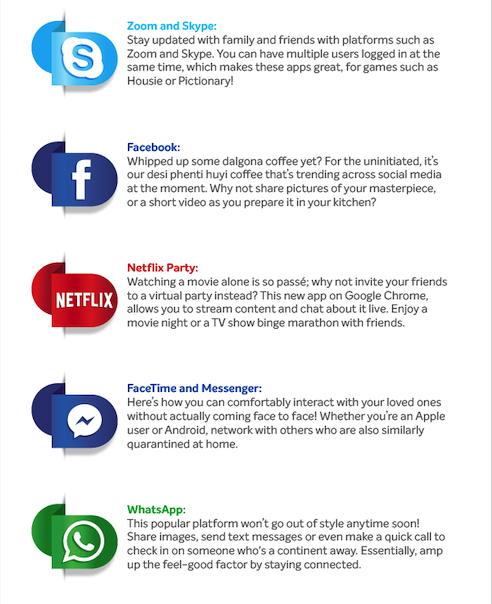 It's up to each one of us to adapt to this new normal, and set an example for others who are feeling the stress right now. You'll find that a little bit of positivity goes a long way, so do reach out and connect with someone. Stay home, stay safe, and remember that this too shall pass!