Working from home has been gaining popularity over the past decade, primarily because of the flexibility it offers. Of course, the bonus is that you would be your own boss! Currently, the COVID-19 pandemic has forced us to evaluate alternate ways of working, and with technology constantly evolving, there is no time like the present to consider online business opportunities.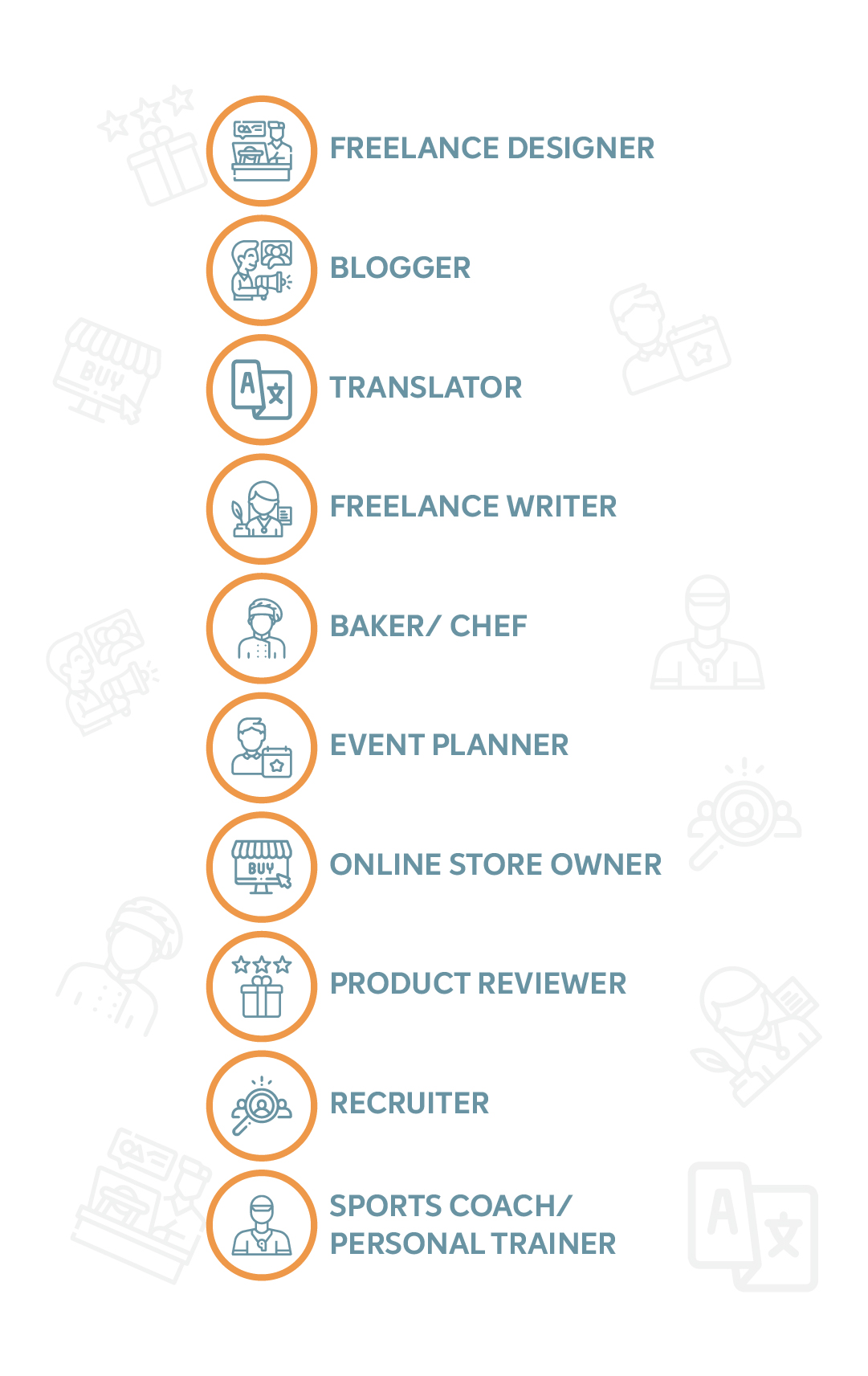 Freelance designer
This could be a win-win for those with an artistic streak. Try your hand at web designing, or unleash your imagination while designing posters, flyers or even putting together visuals for ad copy.
Blogger
Blogging is a great way to engage with an online audience about things that are close to your heart or even topical pieces such as politics, depending upon your preferences. Making this work financially may take a bit of time, so patience is the key. Do consider offering advertising space in order to monetise your blog and make it a viable online career option.
Translator
Have a love for the languages? If you know multiple languages, this can be a good career option. You can translate written work, from articles to even e-books! International businesses too are always on the lookout for those who can serve as translators for phone calls or virtual meetings.
Freelance writer
Did you always want to skip a corporate desk job and work out of your favourite coffee shop? While the pandemic may restrict movement for now, you can work from home and start building a body of work. Remember, it helps to have a firm understanding of specific fields, whether technology or finance for instance, to offer specialised services.
Baker/ chef
Turn your passion into a home business, if you have the passion and knack for baking or cooking. In today's turbulent times especially, hygienic and freshly-prepared food can definitely bring in clients who want their next meal catered.
Event planner
With online parties trending, people are on the lookout for those who can put together an event for them, end-to-end. If planning and executing events is your thing, life can literally be one big party!
Online store owner
Remember when you learnt to craft or woodwork during those vacations from college? Handmade is in, so open up an online store and sell your handmade crafts to a discerning audience from the comfort of your home.
Product reviewer
While this may not be a conventional choice, it's interesting to note just how many people refer to reviews before making a purchase online. Carve a niche for yourself by putting up tutorials together with your reviews, and make it a business option you can bank on.
Recruiter
Organisations need new hires, and a recruiter who works from home can help fulfil the requirement. You could consider online resume writing plus working on a freelance basis with companies to be part of the negotiation and recruitment process.
Sports coach/ personal trainer
So what if it isn't feasible to go back to a fitness regime outdoors at the moment; keeping fit is a mantra that needs to be followed. Armed with the required certifications, you could consider sports training online, or even being a yoga or Pilates instructor.
Go on, select the option that piques your interest the most and create an online business opportunity that allows you to work from home.